SecureBOOKIT Booking Engine
Flexible Rates to increase direct bookings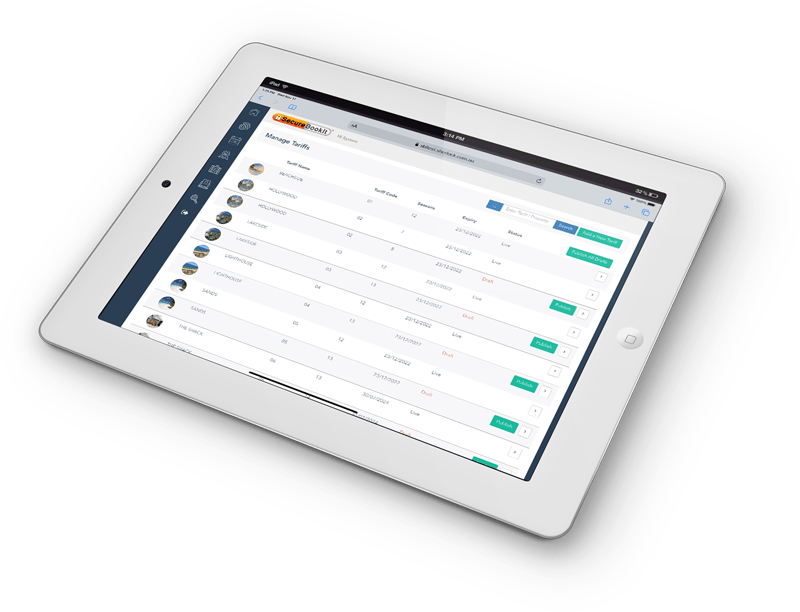 Tariff Management Cloud solution offering flexibility to your rates
Create Tariffs, seasons and booking rules for individual properties or a group of similar listings with one master tariff set of rules. 


SecureBOOKIT is directly integrated to our suite of products including holiday website designs, SherlockPRO trust account and Channel Management.
Save time on updating seasons with our Bulk Update 
SecureBOOKIT offers a range of automation features to enhance tariff and season management. Bulk Update new seasons, tariff pricing increases and season dates.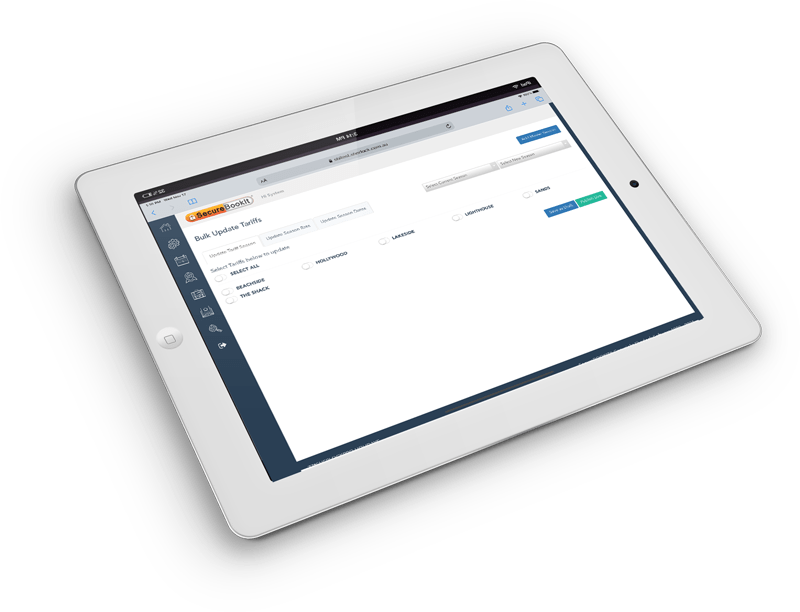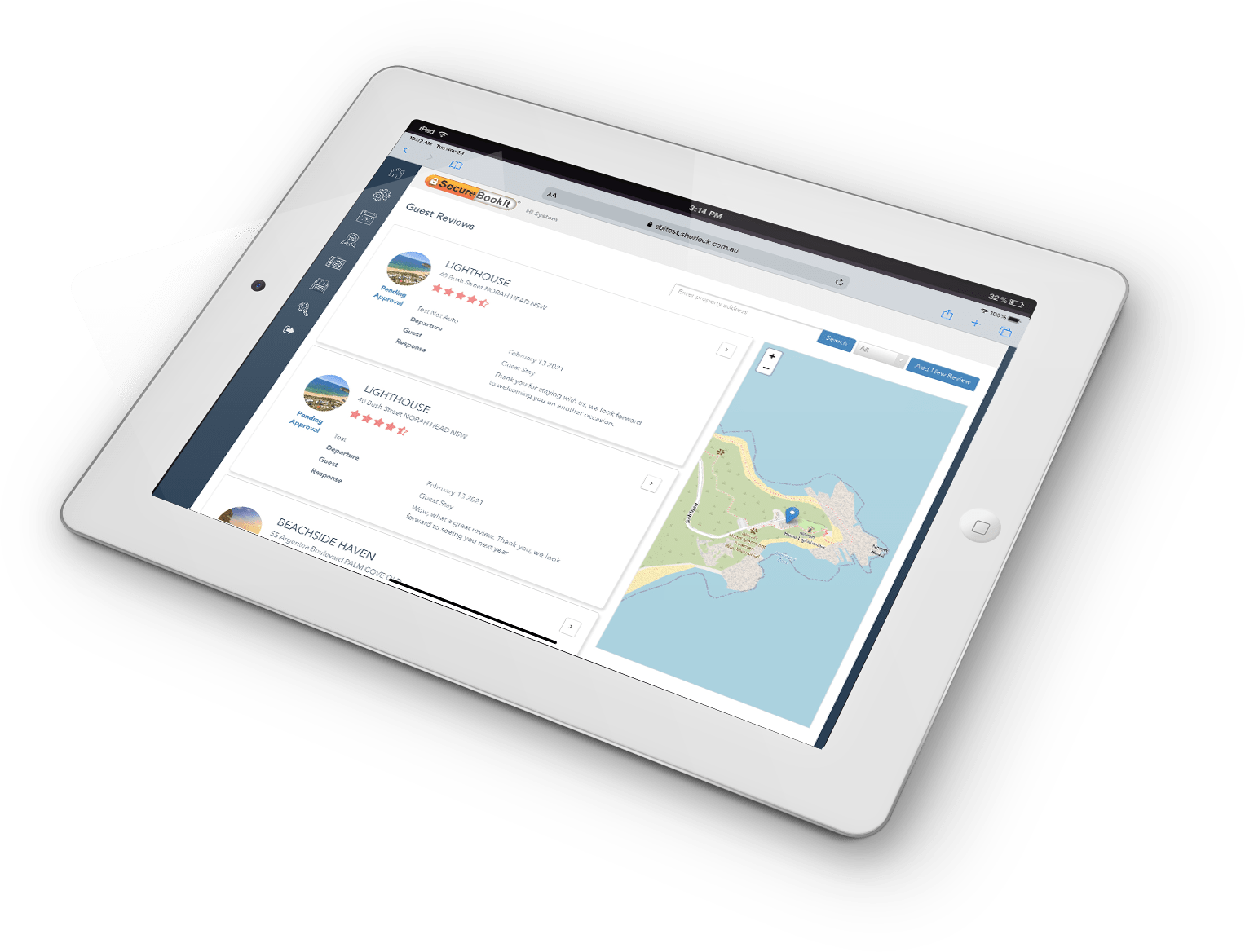 An Automated review email is sent on the day of the departure directly linked to your holiday website to encourage guest feedback. Once reviews are approved and responded to, simply publish on individual property listings to encourage future stays and repeat business. 
Special Offers and Promotion Codes
Create special offers to introduce new listings, last minute special offers or during off peak seasons to maximise your booking opportunities. Directly linked to your holiday website with analytics reporting to review conversion of your promotional offers.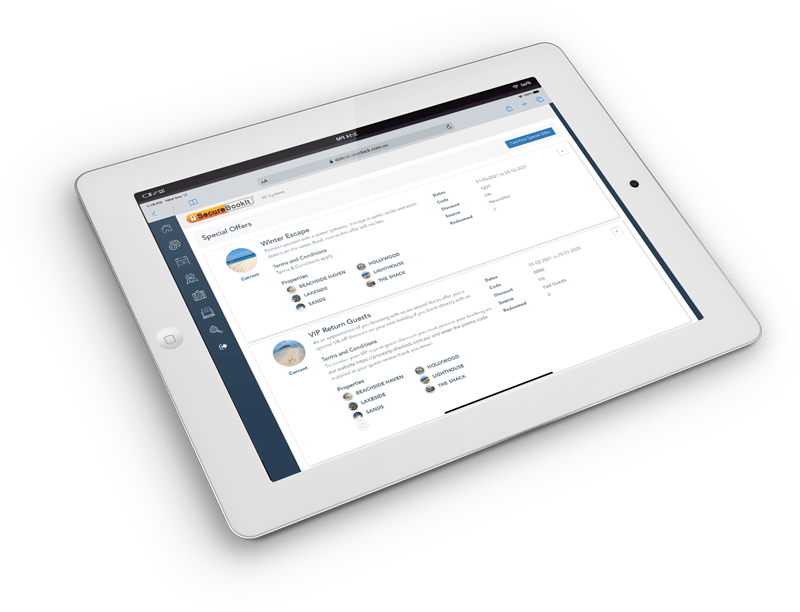 Get ready to upgrade to Sherlock Holidays