Contactless Online Check In & Digital Guestbook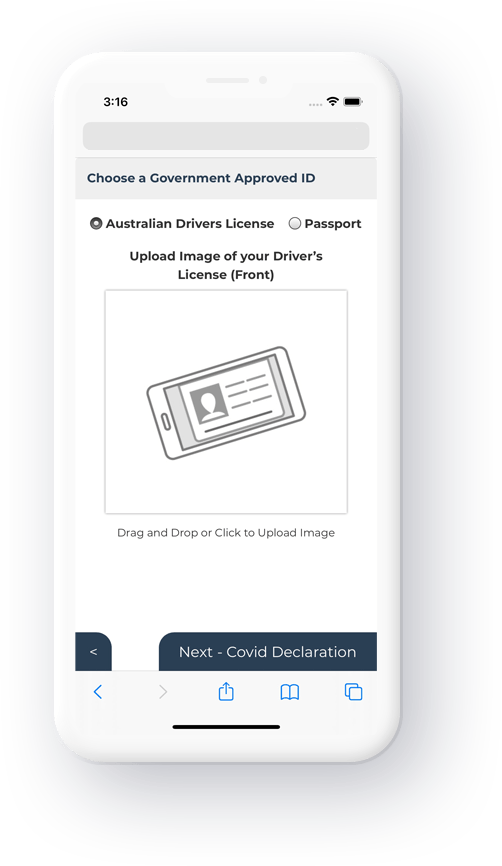 Transform your guest experience online 
Guest Experiences has been created to enhance your online check in process with mobile flexibility 
View Booking Details
Upload ID documents securely 
Authorise Security Deposit Payments
Pay holiday booking balance 
Covid Declaration prior to arrival 
Terms & Conditions digitally signed by the guest
Digital Guestbook to impress your guests during their stay
Digital Guestbook to impress your guests during their stay 
Create modern digital compendiums unique to each property 

Share important information with your guests 
Add Custom Welcome Message
House Rules with image and content
Create videos or provide instructions on how to use property features for easy access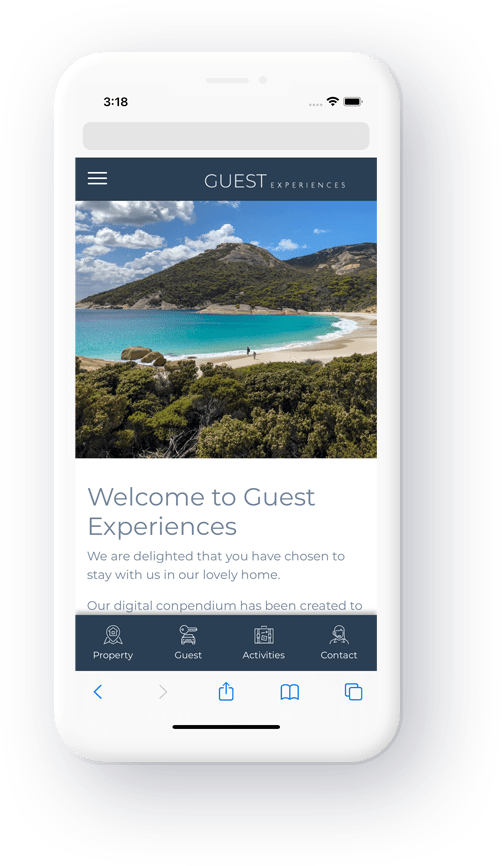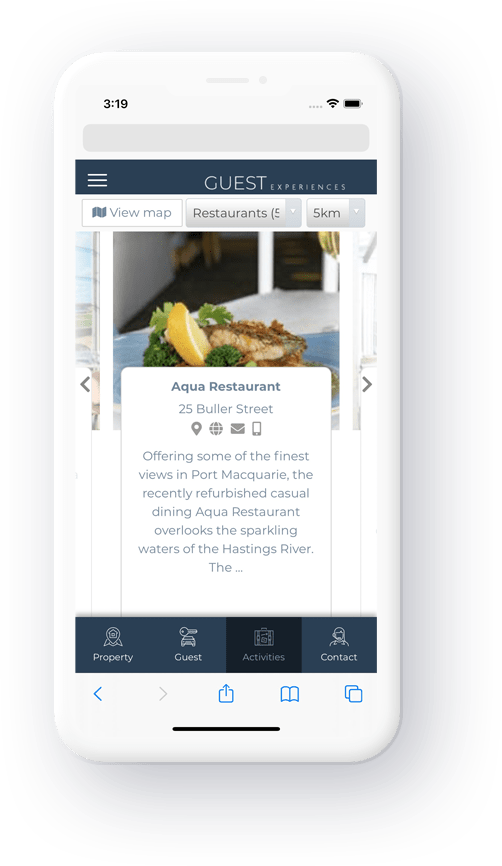 Create Local Guides to grow Australian Tourism 
Designed to share tourism content to travellers to create memorable stays highlighting the best places to eat, visit, explore and relax
Guest Experiences is an all inclusive guest portal offering insights to amazing reasons to stay in hundreds of Australian destinations. 
Over 40,000 listings nation wide to showcase events calendars and local businesses.
Cleaner Checklists to improve quality and property presentation
Implement cleaning standards to increase guest satisfaction. 
Manage your cleaning teams with easy to use solutions to increase your cleanliness rankings.
Arrival & Departure date / time stamp
Update cleaning status for early check in 
Send maintenance reports with images and videos
View Booking Notes
Live Chat Communication with property manager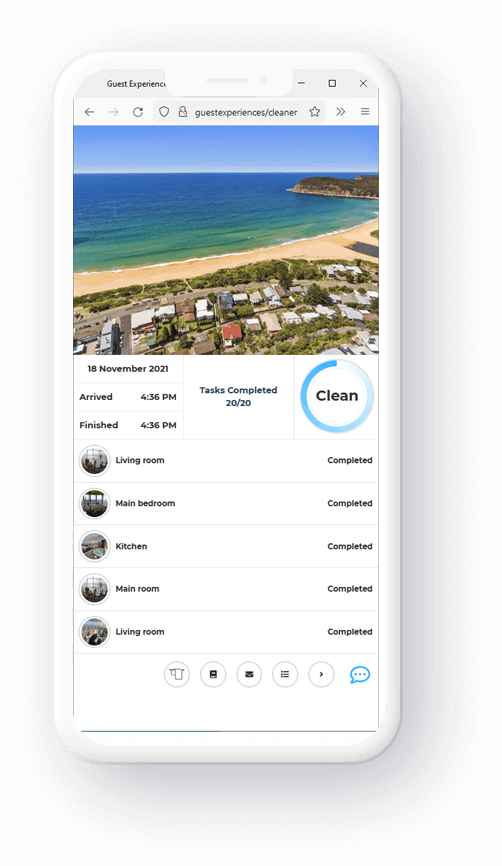 Contact Sherlock Holidays to grow your business