Holiday Rental Software Australia
Comprehensive Holiday Rental software Australia – Trust Accounting, Booking Engine, Guest Communication, Channel Management
Increase your Bookings with Holiday Rental software Australia
Sherlock Holiday's is an all in one holiday rental software Australia and vacation management solution to optimise your bookings and guest experiences. Our software allows you to reach more potential guests and manage your bookings with ease and simplicity, saving you and your team hours of work a month. 
Our holiday rental software solutions include holiday trust accounting, online booking engine, channel management, guest communication templates, owner, creditor and cleaner portals, guest experiences portal, cleaning and inspection systems. 
We are highly experienced industry specialist within tourism, Real Estate Trust Accounting, web design, destination digital marketing & property management. Our comprehensive suite of solutions supports busy property holiday managers to streamline their business processes and to enhance booking and guest experiences. 
Our holiday rental property management solutions will help you to easily manage bookings, guest communications and portal uploads. 
Our holiday rental solutions are perfect for every size holiday management rent roll. We scale to suit your property requirements.
We are the only company on the market that offers a complete package of solutions that can manage your entire agency, from residential property management to commercial, sales and holiday management. Our one provider approach ensures to streamline your business processes and enhance your owner, tenant and guest journey.
100% Australian owned and operated 
Contact Sherlock Holidays to grow your business
Our Suite of Property Management Solutions 
Holiday Rental Software Australia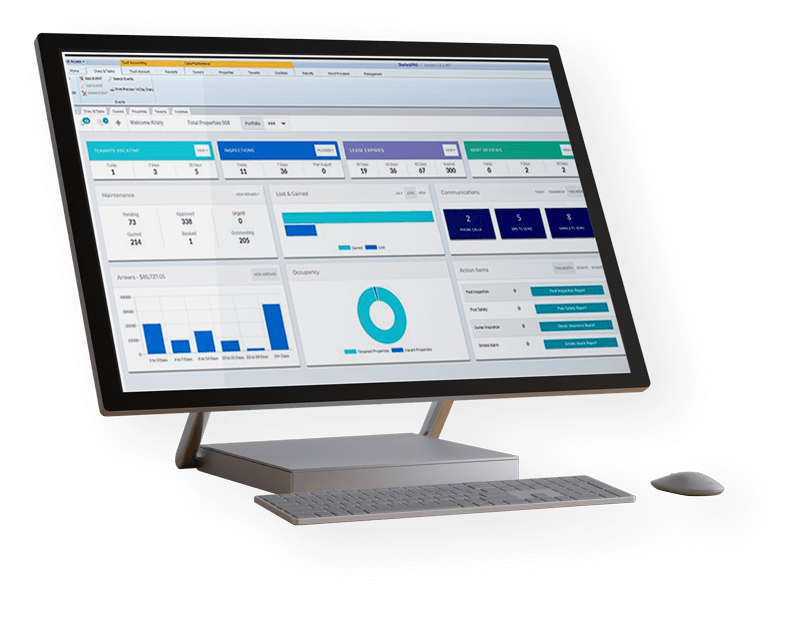 Holiday Property Management Trust Accounting
Manage your bookings and holiday management trust accounting all in ONE solution with Bookings, Enquiries and payment synchronisation offering compliance and automation. 
SherlockPRO has end to end integration with a comprehensive list of features to increase productivity across your holiday team, tradies and cleaners. 
Guest Communication – Automate communication with Branded Templates
Our beautifully designed templates enhance every booking journey from initial enquiry to the review after checkout. 
Creating guest relationships to simplify your booking journeys with amazing communication. From initial enquiry to guest reviews, our email engine generates a suite of templates with multiple trigger options. 

Mobile responsive designs branded to your agency 
Pay Online directly linked to your trust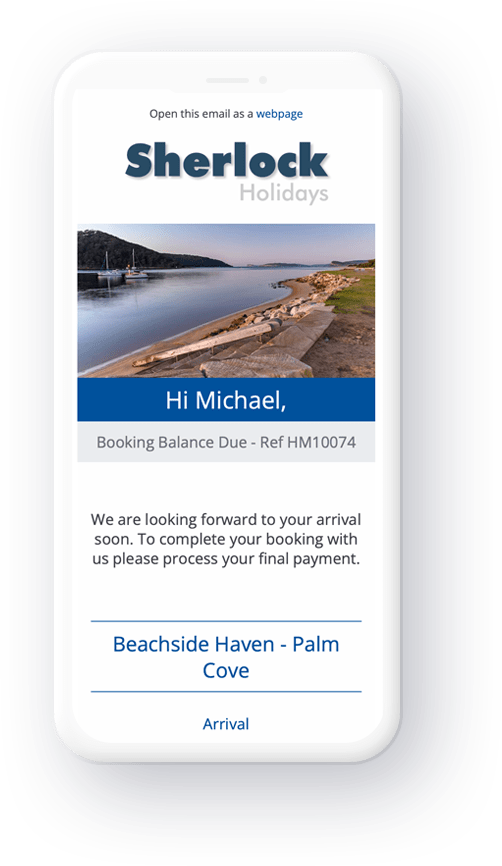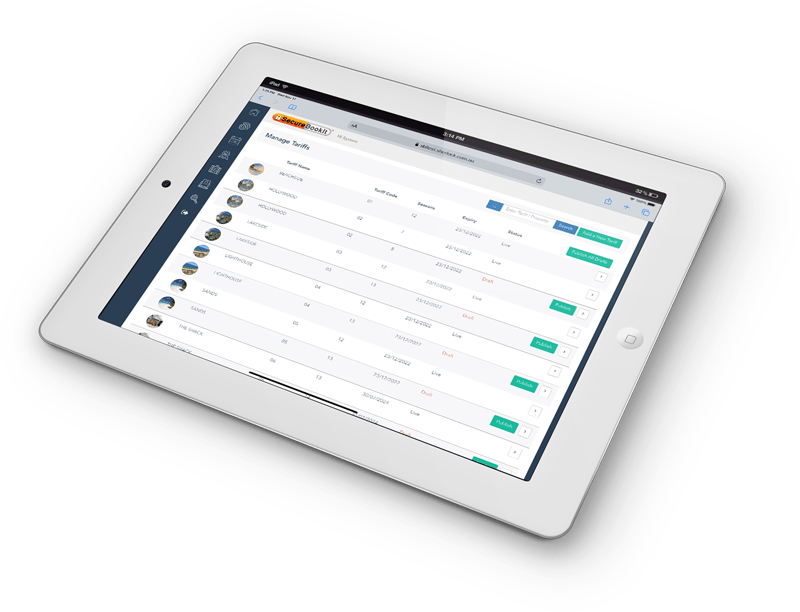 Tariff Management Cloud Solutions Offering Flexibility to your rates
Create Tariffs, seasons and booking rules for individual properties or a group of similar listings with one master tariff set of rules. 
SecureBOOKIT is directly integrated to our suite of products including holiday website designs, SherlockPRO trust account and Channel Management.
Bulk Updates
SecureBOOKIT offers a range of automation features to enhance tariff and season management. Bulk Update new seasons, tariff pricing increases and season dates. 
Review Management
An Automated review email is sent on the day of the departure directly linked to your holiday website to encourage guest feedback. Once reviews are approved and responded to, simply publish on individual property listings to encourage future stays and repeat business. 
Cleaner Checklists to improve quality and property presentation
Implement cleaning standards to increase guest satisfaction. 
Manage your cleaning teams with easy to use solutions to increase your cleanliness rankings.
Arrival & Departure date / time stamp
Update cleaning status for early check in 
Send maintenance reports with images and videos
View Booking Notes
Live Chat Communication with property manager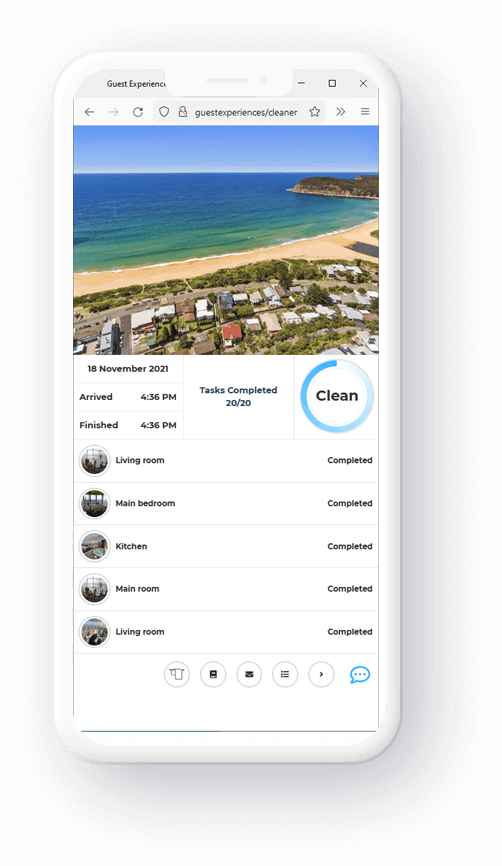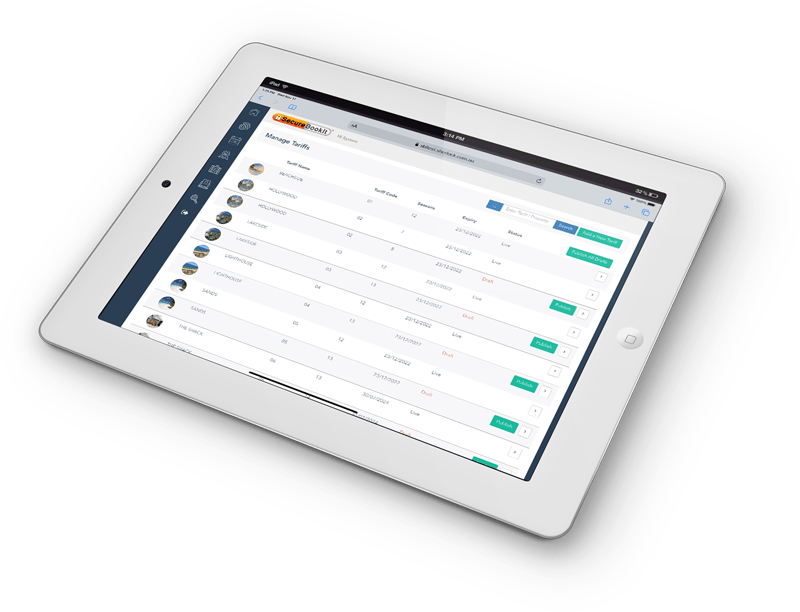 Contactless Online Check-in & Digital Guest Book
Guest Experiences has been created to enhance your online check-in process with mobile flexibility 
View Booking Details
Upload ID documents securely 
Authorise Security Deposit Payments
Pay holiday booking balance 
Covid Declaration prior to arrival 
Terms & Conditions digitally signed by the guest
Automate your Distribution Channels with Sherlock Holidays
Our Connectivity Partnerships offer two way API integration directly connected to our booking engine and trust accounting software. Increase revenue opportunities with live availability and rates to secure bookings 24/7.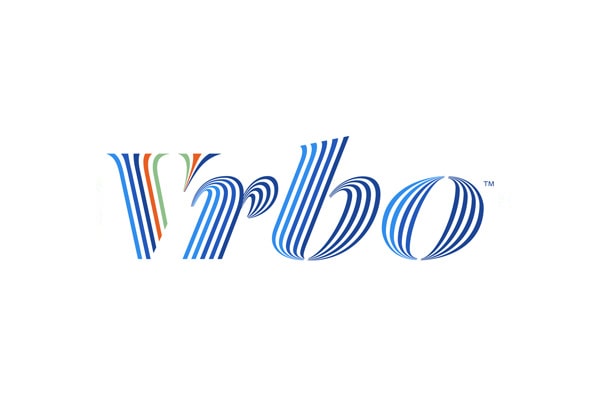 VRBO
SherlockPRO connects your properties to Homeaway | Stayz  | Bookabach and all Instant Booking Expedia Channels.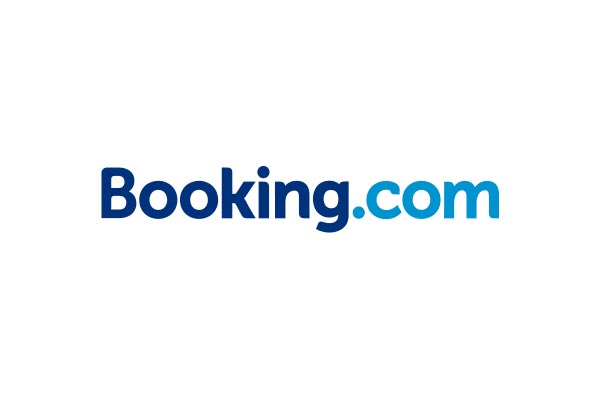 Booking.com
Increase your booking opportunities with Booking.com and affiliate partnerships around the globe
Airbnb
Calendar Synchronisation with ICAL, 2 way integration to be launched early 2022. Currently in development  
Contact Sherlock Holidays to grow your business